Indie Showcase
Tell the world about your newest game
Show your game to the thousands and make them talk about it!
The Indie Showcase at Game Access '19 is a great chance to tell about your newest project to the wide range of gamedev professionals from different countries, get some valuable feedback, advices and comments. And of course our participants draw more attention by colleagues, investors or publishers. People talk about these games, people play them, people love them. Success stories start right here!
>

Am I ready for it?

Do you have a playable version of your game developed for any platform? Or maybe you will have it ready before the middle of May? Do you want people learn about it? If so, then you are ready! And our Indie Showcase is exactly what you need!

>

What should I do to participate in the Showcase?

Everything's simple! There are only 3 steps to your success:

Fill in the registration form
Wait for our confirmation - you will receive it within 72h.
Approved games will receive also a free premium ticket in this step
Buy ticket(s) for your colleague(s)

>

What will I get?

You will get one Premium ticket for free and a free space for your presentation at the Showcase. No strings attached. Additionally, you will have a promo picture and details about your game on our website. If you choose one of the two Indie packages, you will also get a hotel room for a special Game Access price.

>

Submit your game now.

The first step is to fill in the registration form.
Registration is closed, we have
70+ indie games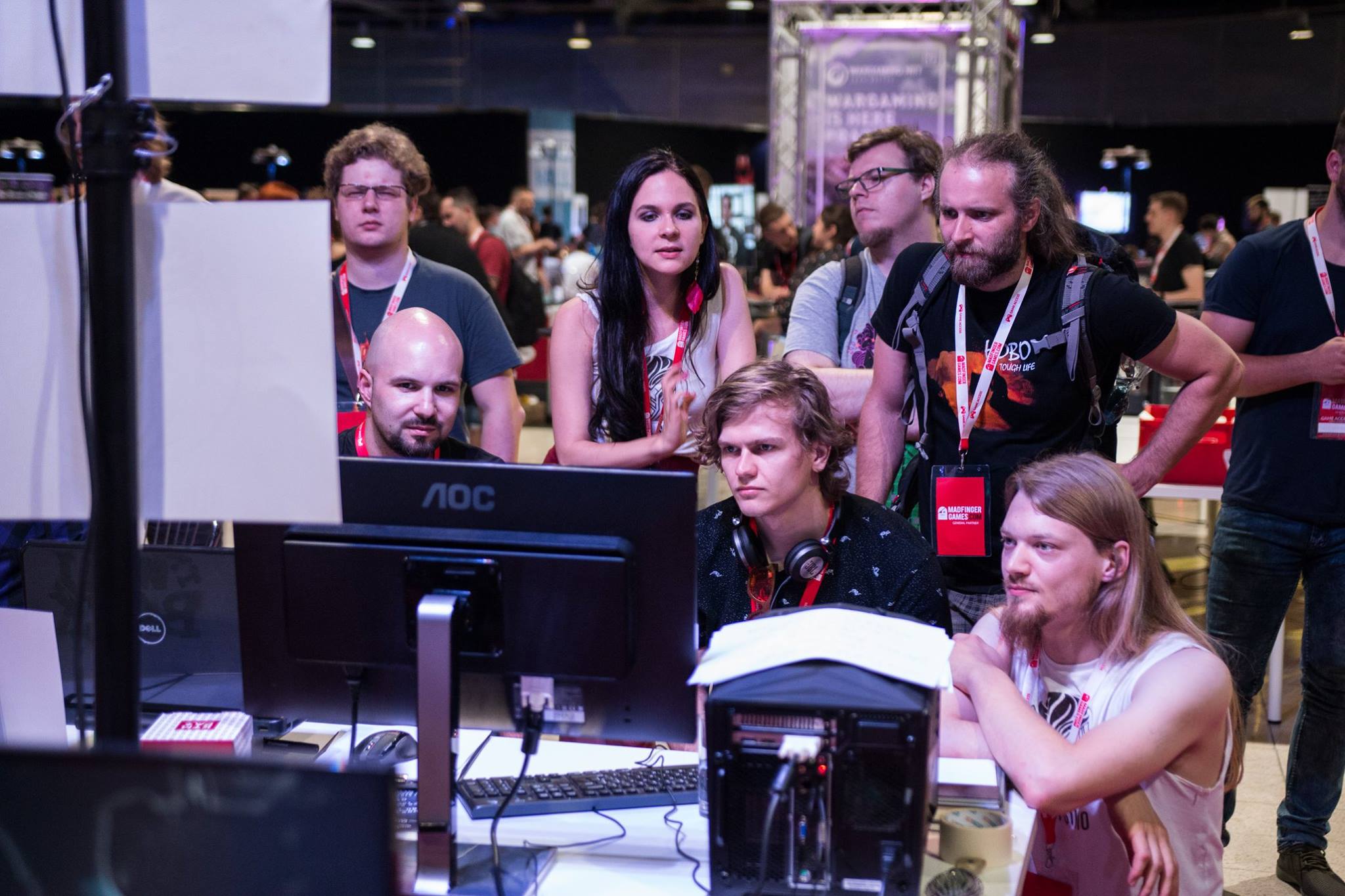 Special packages for you
Especially for our participants we prepared different types of packages including tickets, booth areas and hotel accomodation. You won't have to worry about details of your trip to Brno, so you will have an opportunity to focus on the main thing which is presentation of your project!
>

How many of them can I buy?

Indie Packages are heavily subsidized and do not cover the associated costs. Therefore, only one package per team is allowed. It's our way to support and help indie developers. If you are interested in two hotel rooms, please contact us at info@game-access.com
Budget package
7 400 CZK
6 115.36 CZK without VAT
~289 EUR
1✕ Indie Showcase Booth
1✕ Premium ticket
1✕ Standard ticket
3 nights for 2 people in Pension Locanda
Premium package
11 200 CZK
9 255.68 CZK without VAT
~437 EUR
1✕ Indie Showcase Booth
2✕ Premium tickets

3 nights for 2 people in Holiday Inn**** Hotel
All prices are with 21% local VAT included
Projects
Meet the projects which already confirmed their participation in the Indie Showcase at Game Access '19!